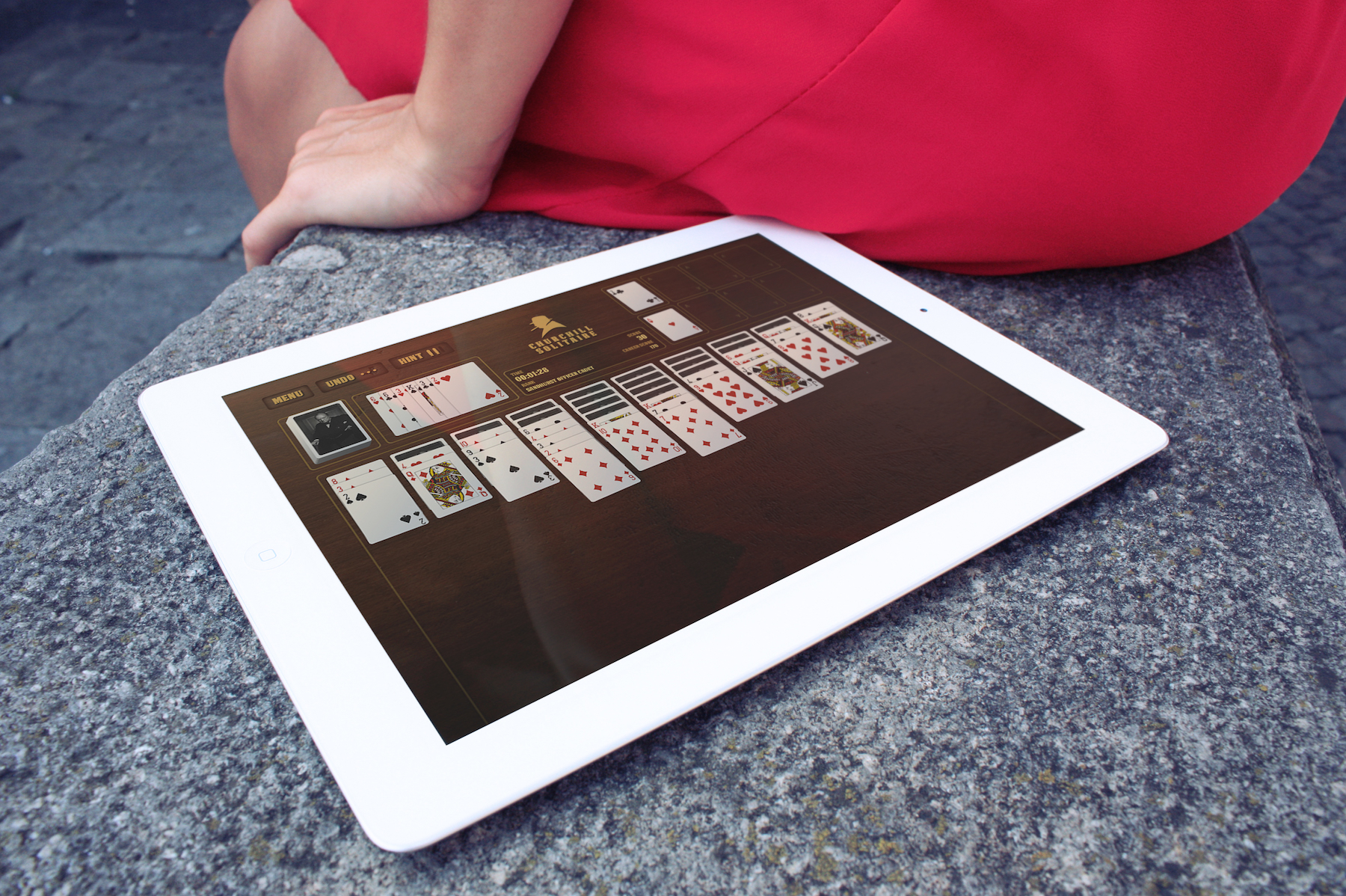 Javelin has resurrected from history the rules of the most diabolical game ever devised — one devised by the brilliant mind of Sir Winston Churchill. In partnership with Donald Rumsfeld and the Churchill estate, Javelin built the first digital version of Churchill Stolitaire, bringing Churchill's favorite game to every smartphone of tablet in the world. The game features cut-scenes with World War II footage and audio quotes to inspire you when you're having a rough game. Churchill Solitaire has gone viral and is today one of the most played solitaire games in the world, with more than 1 million downloads across the iOS and Android platforms.
The game, a curiously challenging, multideck version of the classic solitaire isn't for an unskilled player. It can be played solo, or you can put your score up against your friends on social media, the Apple Game Center and Google Play.
Highlights:
• Rollout media included interviews with gameplay on The TODAY Show, The View, and The Late Show with Stephen Colbert.
• Maintained engaging social media presence with 86,297 mentions on Facebook
• First two weeks: Over 325,000 downloads, over 3 million subscribers, and nearly 14 minutes of playtime per user.
• Top 3 game in the iOS store and the number 8 most downloaded iOS game in the world.
• "Best New App" by Apple, peaking at 1 in Card Apps.